ATARI 2080STf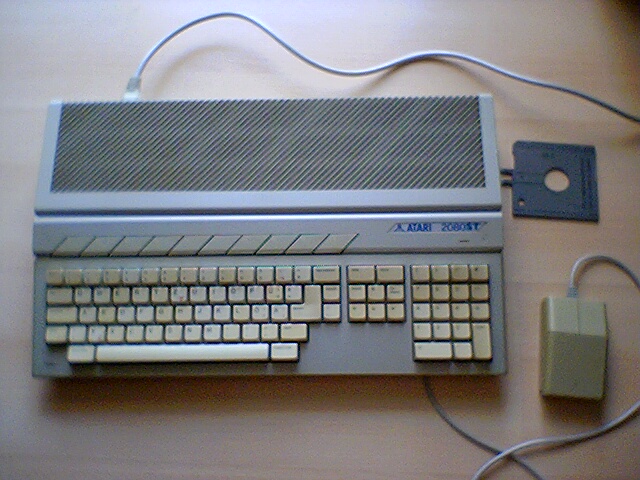 The full view - with Mouse and Floppy "head vibration protector".
Only the keyboard is a little bit yellowed, otherwise very good condition.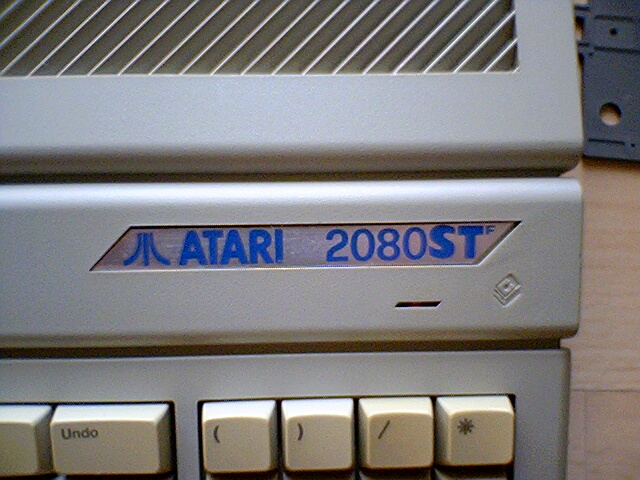 Closeup of the Logo.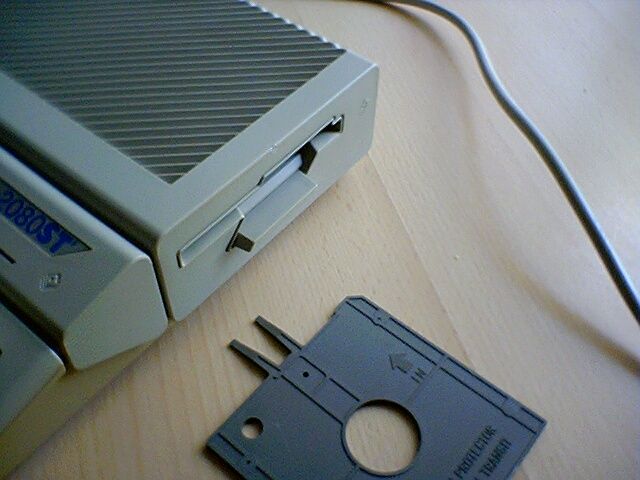 The Floppy drive - notice the HUGE Eject Button !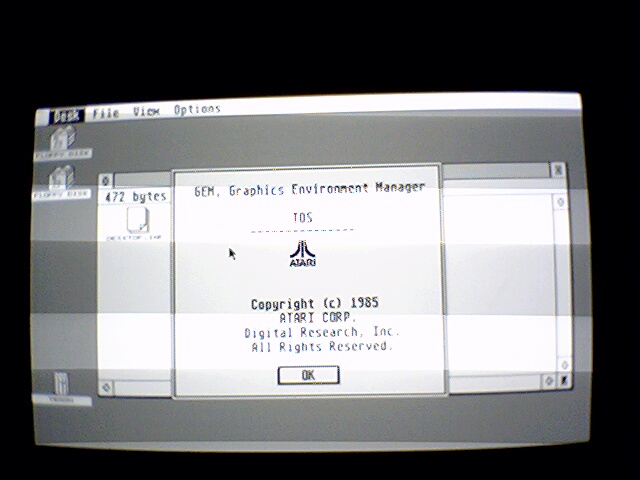 It seems it uses the original TOS :-)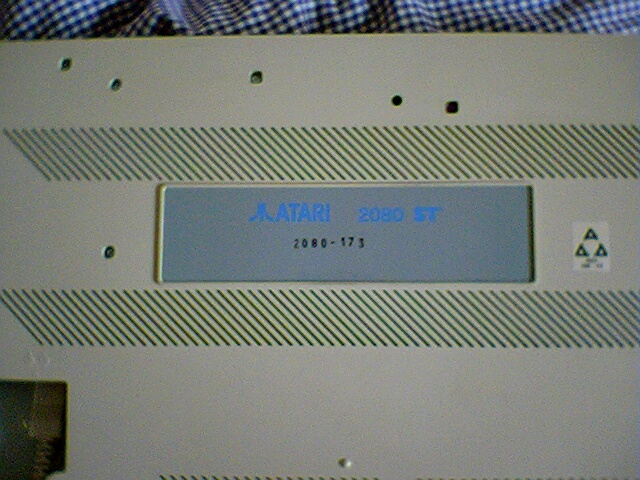 Serial Number, The Warranty Seal (Top-Right Hole) is still in-tact!